Graded by a Master
Posted by Alex Sorensen 2 months ago
On June 3-5 we held a senior degree grading and seminars conducted by 8th degree ITF master Michael Muleta. Master Muleta travelled from Melbourne to run the senior degree grading and seminars over the weekend for all Titan members.
Master Muleta is one of Australia's highest ranked and well-known ITF Taekwondo Masters and is currently president of United ITF Australia and under secretary general of the ITF globally. There's a lot of people out there who claim to be or hold whatever rank or title, but none have the credentials to back it up like Master Muleta. To have him here for this really was a huge honour for us.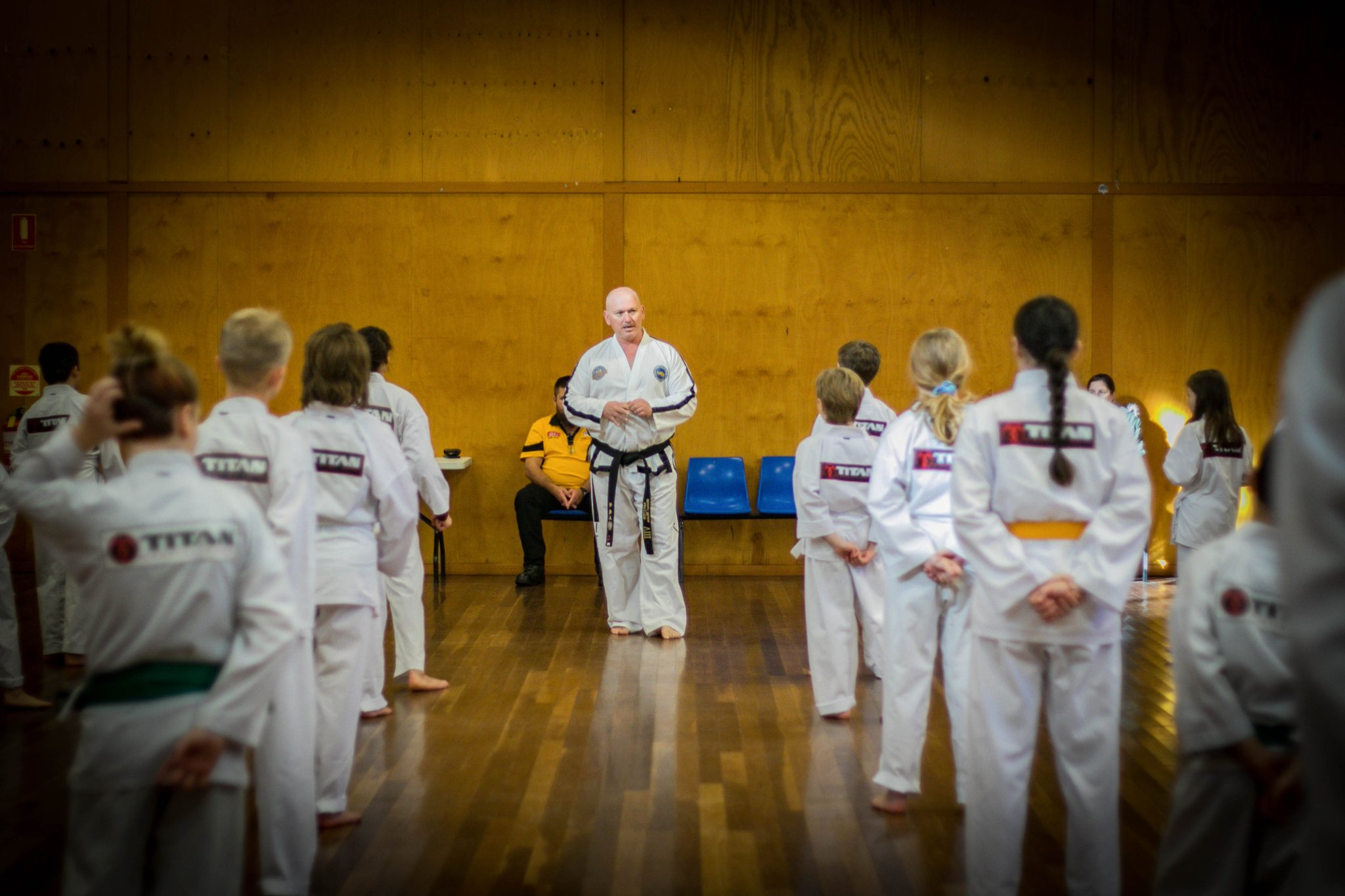 This is the first time any taekwondo club in the Port Stephens and Newcastle area has ran a grading and seminar of this calibre. Titan Martial Arts gradings and ranks are certified by the International Taekwon-do Federation. Titan Martial Arts is the only certified ITF Taekwondo club in the Port Stephens and Hunter region.
Grading for black belts and senior degrees was rigorous and thorough, consisting of fitness testing, sparring, self defence, patterns, taekwondo fundamentals, board and tile breaking and theory.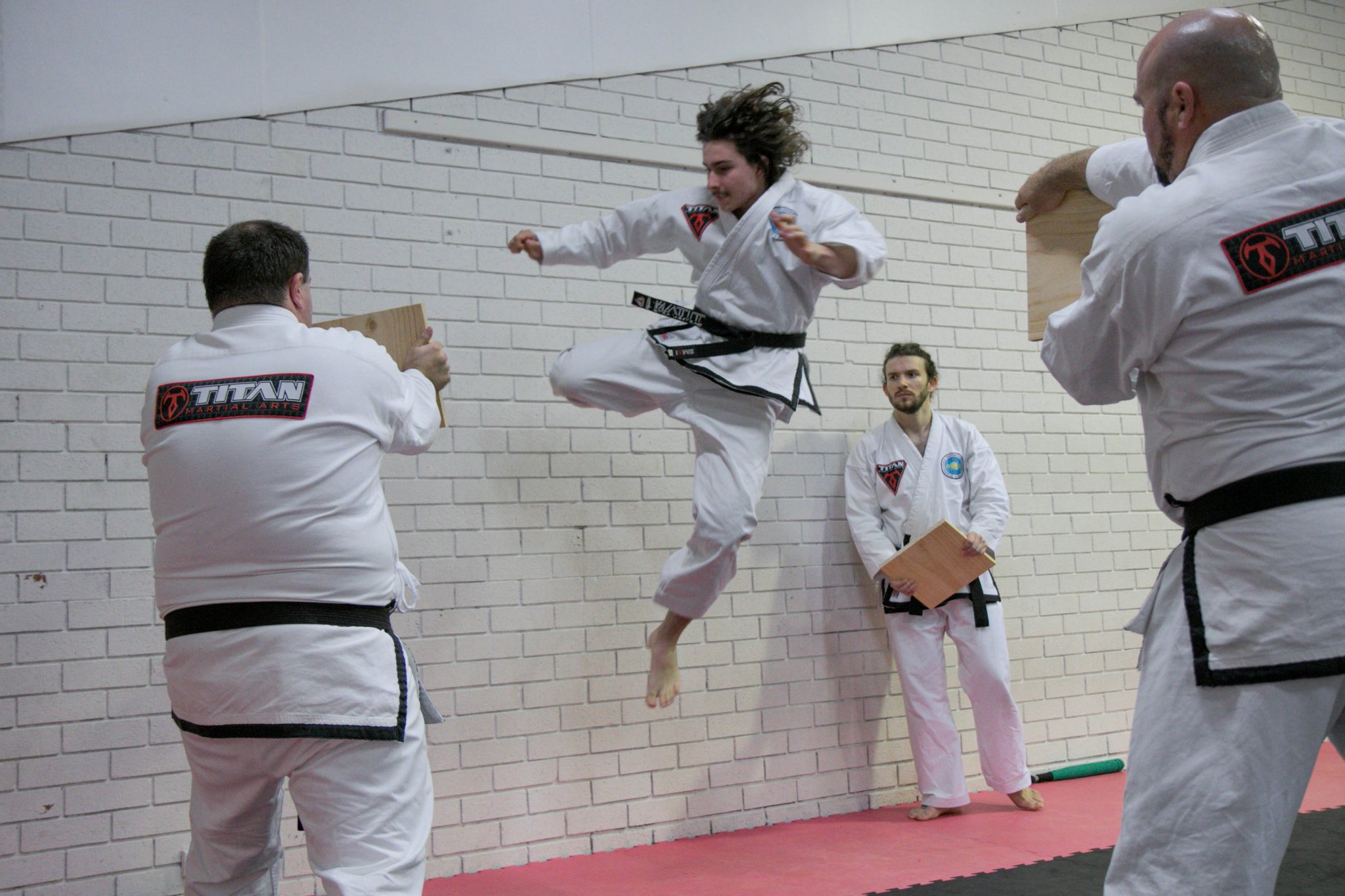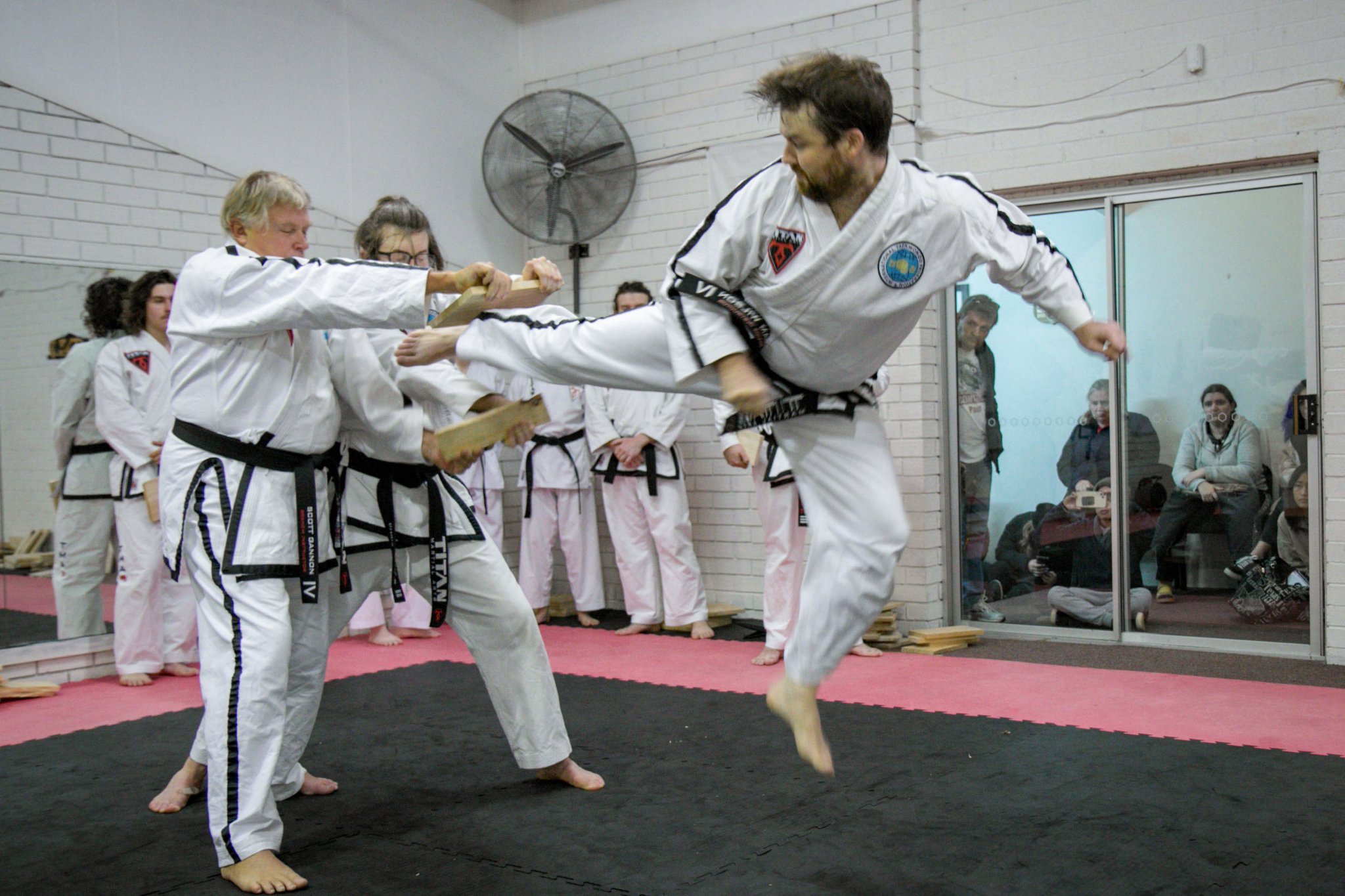 Chief Instructor Michael Omay (6th Degree): "Realigning with the ITF has been a lot of hard work for our entire club, but is a huge step forward for us. Successfully grading a large number of our black belts as well as some of our most senior instructors under the ITF just shows that work is really paying off, We had multiple sessions with Master Muleta throughout his stay... including a large seminar that ran for four hours on the Sunday, We had over 50 of our members come in to train and learn from Master Muleta. We had members of all ages come in from Raymond Terrace, Seaham, Karuah, Anna Bay, Nelson Bay and Minmi classes."
Scott Gannon (th Degree): "This was the biggest couple of weeks in the three years since Titan was first established, showing strength in our growing club and under the direction of the ITF we can only get stronger, Grading under Master Muleta was one of the best experiences in all my 25 years of martial arts."
Alex Sorensen (4th Degree):
"It was a great opportunity to be able to grade under the ITF; a lot of time and preparation that went into making sure we were all ready, but it was all worth it when myself, and fellow black belts were presented with our new ranks by Master Muleta."
Simon Aliendi (3rd Degree): "To grade In front of a very high profile figure such as Master Muleta was an extremely exhilarating and satisfying experience, To be the only club in this area being graded by an internationally recognised accredited organisation such as the ITF is a huge step for the Titan team and taekwon-do in Port Stephens. For those of us who graded meant we were being compared to thousands of other members in the ITF worldwide where expectations and standards are a very high. Passing this grading made me feel I had really earnt my 3rd degree and to be recognised as that grade worldwide under the ITF makes me proud to be part of the Titan family."
Chris Streets (3rd Degree): "It was nerve wracking to be able to be graded by a Master Instructor as well-known as Master Muleta. Even though I have been training for 10 years I still have a long way to go and I am excited to continue under the direction of the ITF."